Published
For the first time, Stats NZ is hosting a two-day summit on informing decision-making through using data ethically.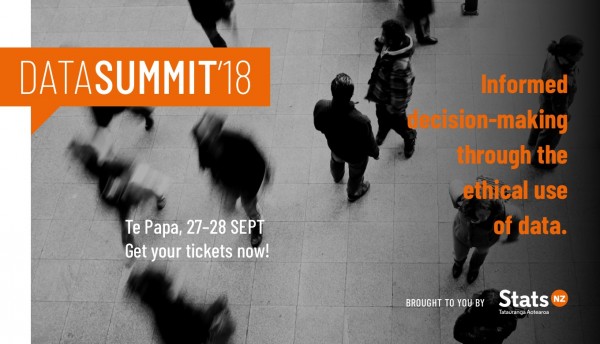 The summit will focus on balancing the tensions between data innovation and protecting privacy – ensuring New Zealanders have trust and confidence in the way their data is used. During the summit you'll learn about data sovereignty from both international and New Zealand perspectives, and take an in-depth look at privacy, ethics, and algorithms.
The Summit will be held at Te Papa from 27 to 28 September.
Data Summit'18 programme, speakers and registration
Cathy O'Neil
Straight from New York, bestselling Weapons of Math Destruction >author Cathy O'Neil will uncover the dark secrets of big data, showing how our 'objective' algorithms could in fact reinforce human bias.
The era of blind faith in big data must end – TED talk
Sponsorship for not-for-profit organisations
Stats NZ is offering sponsorship to not-for-profit organisations – 25% off the registration fee.
Email Stats NZ to take advantage of this discount with your:
name
email address
organisation
which days you'd like to attend.
Email: datalead@stats.govt.nz
Data Summit'18 is supported by MSD and Xero.
Published
06 December 2021
Utility links and page information